18 Mar 2020
It's good news for more than 1,700 people who were being held quarantine on a cruise liner at Cape Town harbour, as news came this afternoon that six passengers who were tested for Coronavirus have all been given the all clear, testing negative for the COVID-19 virus.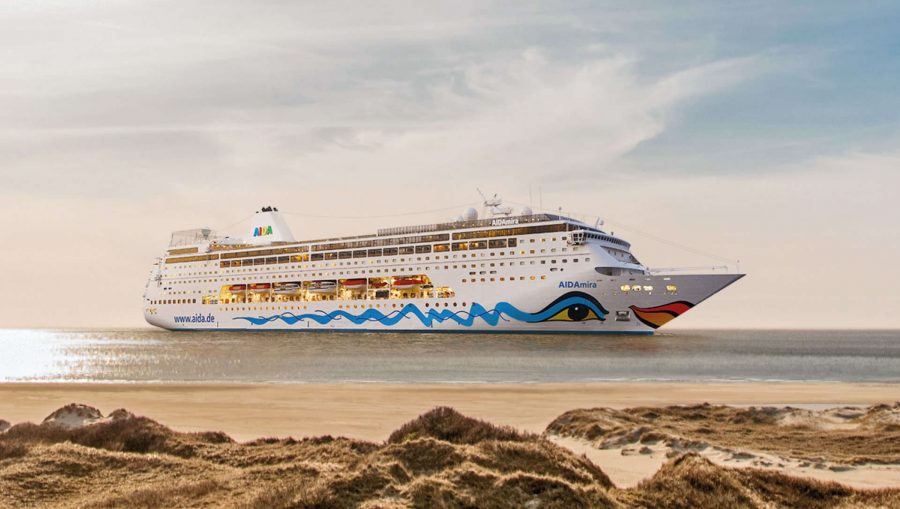 AIDAmeria. Photo: AIDAmeria group page on FB
The 1,700 passengers and crew of Italy flagged MV AidAmira were into their fourth day of quarantine, being held off port limits with another vessel – MV Corona.
The Transnet National Ports Authority (TNPA) confirmed yesterday that a crew member on board MV Corona had begun to exhibit symptoms of COVID-19… the first suspected case in a South African port.
The six passengers on MV AidAmira had shared a flight with that crew member, who had flown into the country from Istanbul, Turkey, on 9 March 2020. He was accompanied by a fellow crew member who has also been placed in isolation although he is not exhibiting any signs of COVID-19.
Apparently the passengers cheered loudly when the good news was announced. It is expected that the quarantine will be lifted tomorrow (Thursday 19 March).
The MV AidAmira ship has been operating between Port of Cape Town and Walvis Bay, in Namibia, this cruise season.
The vessel sailed on Friday, 13 March 2020, from the Port of Walvis Bay with 1,240 passengers and a total crew of 486 on board.
The ship was on her voyage back to the Port of Cape Town, when TNPA was informed by Port Health Cape Town that six passengers had been on the same flight as the two MV Corona crew members.
The Master of the MV AidAmira immediately quarantined the six passengers to prevent the possible spread of the infection to other passengers and crew onboard.
The ship arrived outside the Port of Cape Town on 15 March 2020. –
SOURCE: SAnews.gov.za
https://www.sapeople.com/2020/03/18/6-passengers-from-cape-town-cruise-liner-all-test-negative-for-coronavirus/