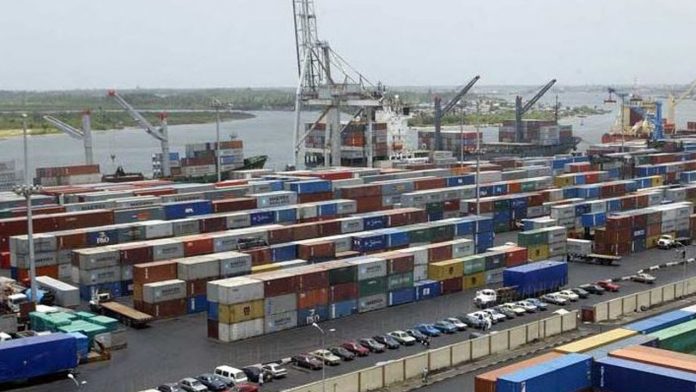 The Namibia Port Authority (Namport) has launched its new US $268m container terminal and cruise facility at Walvis Bay, built by China Harbour Engineering Company. The launch ceremony was attended by Namibia's President Hage Geingob.
Construction of the facility which began in 2014 was spearheaded by RMS, a subsidiary of the National Railways of Zimbabwe (NRZ), in partnership with the Walvis Bay Corridor Group (WBCG) and the Namibian Port Authority with the African Development Bank providing the funding.
The new container terminal and cruise facility
The new container terminal is set to double the port's container handling capacity from the current 350,000 to more than 750,000 containers. It is aimed at improving trade between the two countries and to ease movement of goods and services through Walvis Bay, a strategically located logistics hub in the Southern African region.
The new container terminal located in the port town of Walvis Bay has been constructed on 40 hectares of land reclaimed from the sea by China Harbor Engineering Company Ltd (CHEC) under just five years.
According to Namport Director, Nangula Hamunyela, the terminal not only increases Namport's assets to US$7.6bn, but also launches the company's goal to become a logistics hub for the southern African region. "Namibia has now joined countries such as Australia, Brazil, Dubai and the Netherlands in the utilisation of reclaimed land for port expansion," he added.
In addition to that, the Vice President of CHEC, Li Yi, thanked Namibia for the opportunity to work on the project as a contractor. "I believe that the new terminal will contribute to the country's port becoming a great asset and a leading contributor to development," he added.
To highlight the win-win cooperation on the project, Li said over the five years of construction they employed more than 2,000 Namibians and provided on-site training to over 800 local employees who now have attained new skills in the job market.
SOURCE: Construction Review Online
https://constructionreviewonline.com/2019/08/us-268m-new-container-terminal-launched-at-walvis-bay-in-namibia/