02 Sep 2020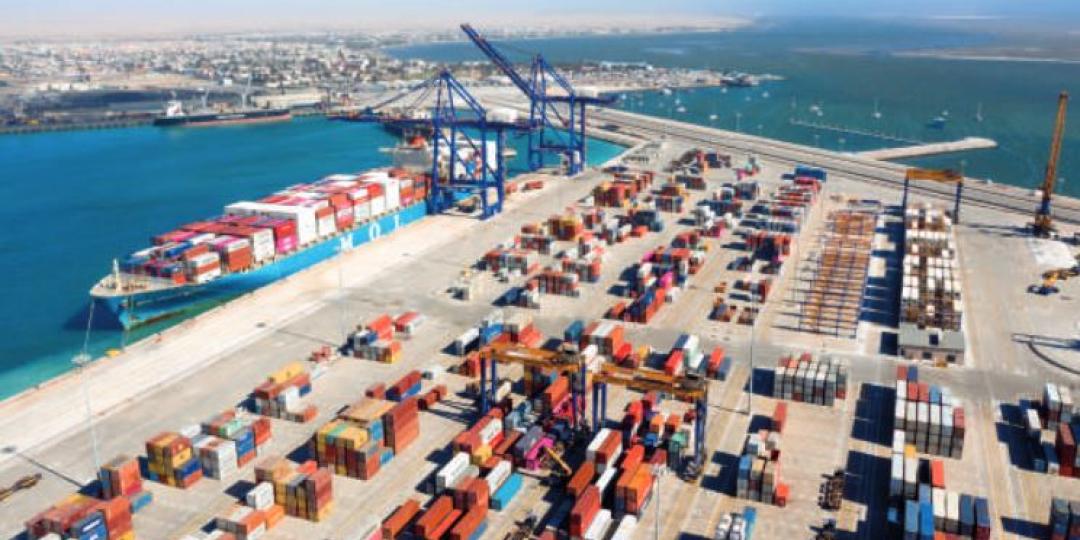 The Port of Walvis Bay. Source: Namport
Although data is still coming through, the Port of Walvis Bay expects to have hard facts soon backing its claim that transhipment cargo into South Africa has not only improved but is steadily increasing.
According to a business insider working in the logistics space on the Trans-Kalahari Corridor (TKC) connecting Namibia's primary port with Gauteng through Botswana, Walvis Bay has benefited from a definite spill-over of volume from the Port of Cape Town in recent months.
This was especially the case when the Covid-19 infection rate soared in the city, leading essential port personnel to stay at home, resulting in mounting berthing delays and related knock-on effects for in- and outbound cargo.
That situation, however, has been successfully addressed following public-private sector engagements between Transnet port officials and leading freight representatives.
Nevertheless, the corridor consultant said shipping lines from the Americas and Europe had realised that Walvis offered a fast and feasible alternative to Cape Town.
The cold front storm that struck the city in June, adding weather-related disruption on top of pandemic delays, had also worked in Walvis Bay's favour, the insider said.
"More and more vessels started calling at our port for cargo intended for South Africa. They saw that we have the infrastructure, technology and skills to handle a spike in volume and it provided us with the opportunity to upscale our services."
"In the interests of building on the benefits experienced during the months Cape Town's cargo throughput was crippled by the coronavirus, Walvis is streamlining a lot of processes to sustain volumes on the TKC," the consultant said.
This is despite the fact that Walvis Bay, more than 1800 kilometres away from Gauteng and with two land borders on the TKC, is perhaps not as feasible as Cape Town – less than 1400 kilometres away - for Gauteng-bound ocean freight cargo.
"We're optimistic," he said. "The lockdown challenges South Africa faced showed that Walvis is a viable option for cargo heading towards Gauteng.
"The TKC Secretariat is also working tirelessly towards ensuring that our borders towards South Africa remain fluid," a view supported by Mike Fitzmaurice, chief executive of the Federation of East and Southern African Road Transport Associations (Fesarta).
Frequently speaking to Freight News about cross-border holdups in the Southern African Development Community, especially on the North-South Corridor to the east of the sub-Saharan region, Fitzmaurice confirmed that hinterland cargo through Namibia remained largely unaffected by Covid-related snags.
Unfortunately the same cannot be said for South Africa's Skilpadsnek Border Post into Botswana on the TKC where virus outbreaks have frequently resulted in bottlenecking at the border.
Ultimately not all efficiencies in the TKC are in the hands of either the Secretariat or the Trans-Kalahari Corridor Group overseeing matters on the Namibian end.
"We're doing our best and so far it's looking good," the consultant said.
SOURCE: Freight News
https://www.freightnews.co.za/article/port-report-covid-cape-town-boosts-transhipment-volumes-sa-namibia